Since starting, LabCycle have been recipients of a number of awards recognising our innovation, pitching, and business as a whole.
Innovate UK Fast Start Competition
Equity-free grant funding.
SBRI Healthcare Phase 1 award
Piloting single-use plastic recycling in the NHS.
SME Innovation Voucher
Academic collaboration for Life-Cycle and Techno-economic Analysis.
Innovation Award
Awarded by the University of Bath and the University of Surrey.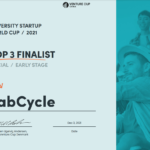 University Startup World Cup Finalists 2021
World Top 3 in the early-stage Social Impact category.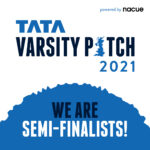 TATA Varsity
Semi-finalist 2021.
Surrey Business Awards
Finalist 2021.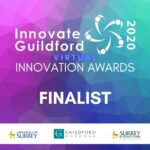 Guildford Innovation Awards
Finalist 2020.